Pour le printemps/été, Acne Studios lance une série de T-shirts réalisés avec l'artiste californien Robin Kegel.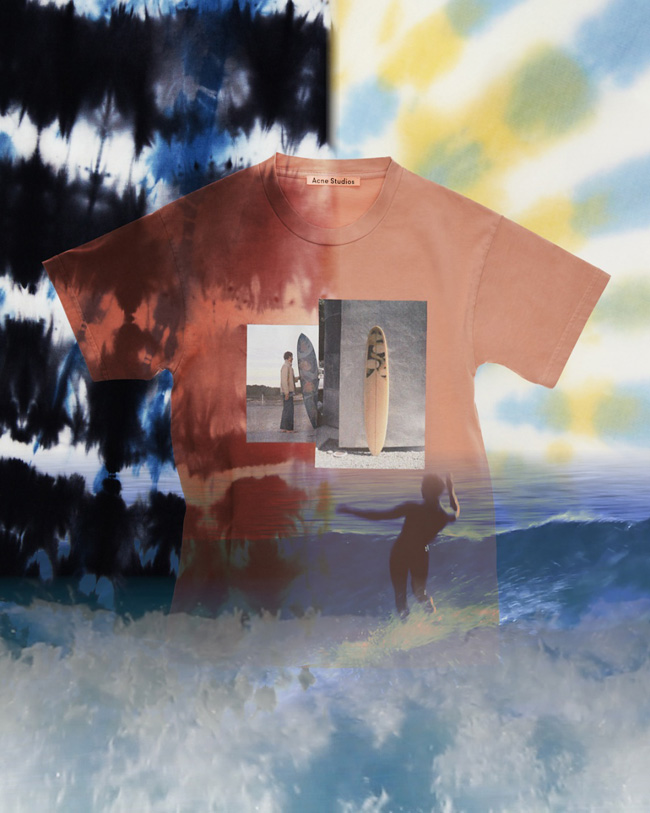 4 modèles unisexe,  inspirés de son univers artistique et de la culture Surf. Quand on voit Kegel surfer on pense immédiatement aux années 60, au premier the endless Summer, lui, s'amusant à rider son long board avec style.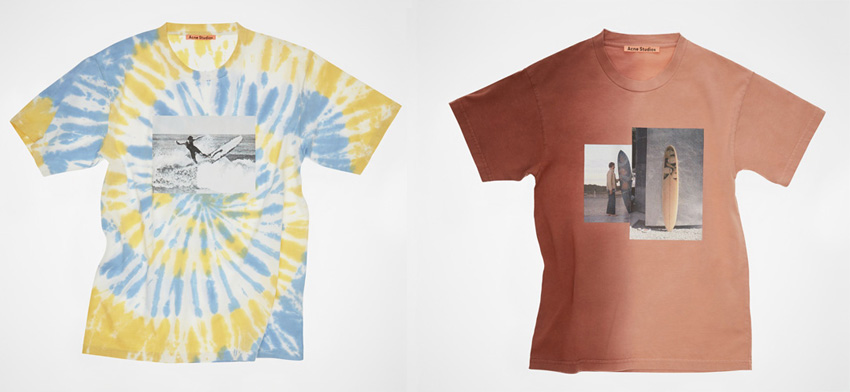 Les t-shirts, sérigraphiés, mélangent formes géométriques et abstraites, les couleurs psychédéliques du tie and dye et la photographie.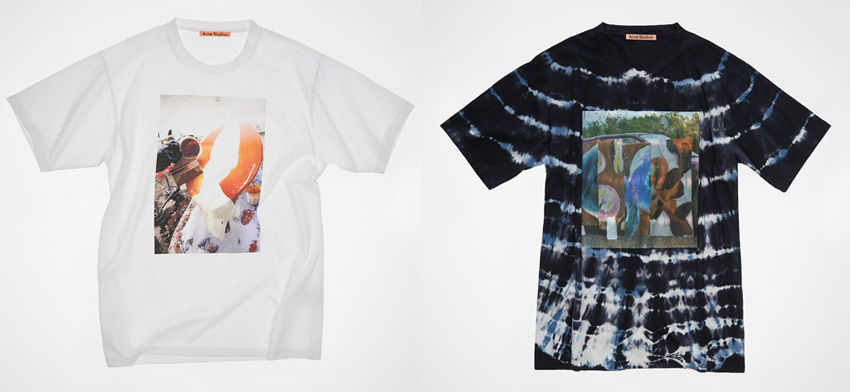 " The featured images on the t-shirts convey the experience the psychedelic dyes and factory, explore the infatuation and represent the collaboration's raw form and organic industrial projection" R.K.
Les modèles seront disponibles à partir du 18 Avril
www.acnestudios.com