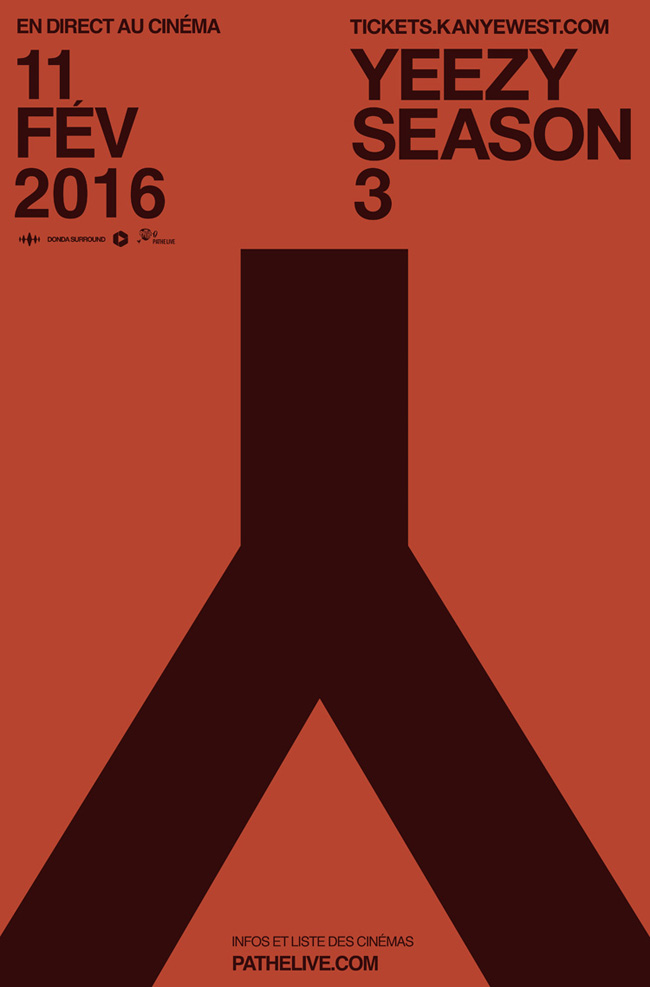 Pour la sortie de son 7ie album intitulé WAVES, Kanye West  a peaufiné un show inédit au Madison Square Garden en collaboration avec l'artiste Vanessa Beecroft.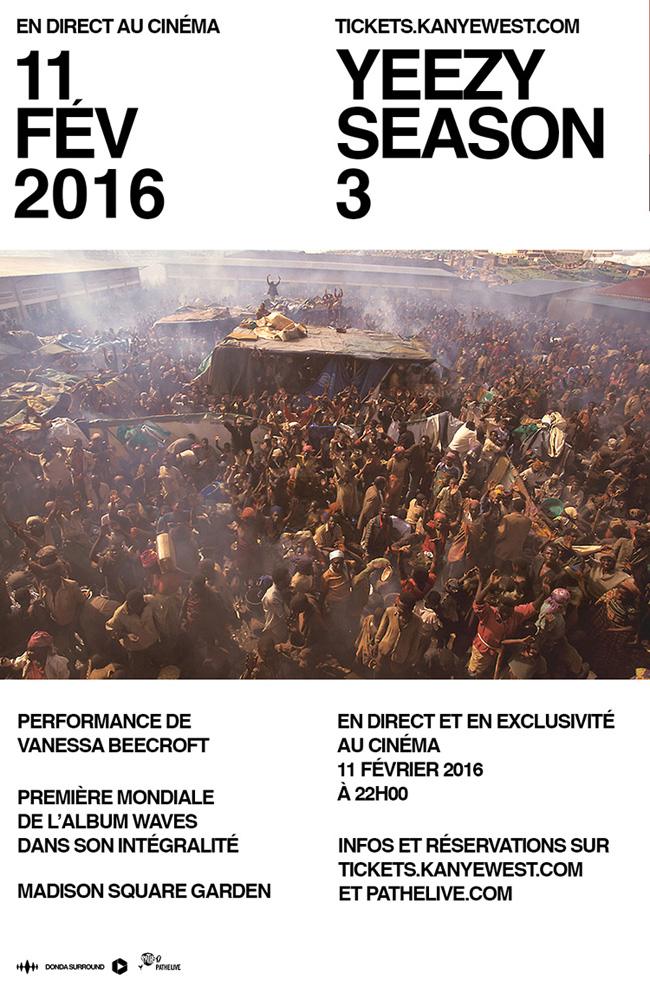 Cet événement musical qui se tiendra  lors de la  Fashion Week de New York, sera  retransmis en direct et en exclusivité  dans les cinémas Pathé  le jeudi 11 Février à 22h. Obtenez votre sésame ICI
Remarques Post Event: Nous y avons découvert sa nouvelle collection pour YEEZY, 200 mannequins immobiles, prenant la pose pendant que Kanye jouait son nouvel album, rebaptisé LIFE OF PABLO. With Kanye, Expect l'Unexpected!