Meet Ilva Kassner, a new model from Germany who's just moved to Paris, bringing her arty look to the French capital's fashion scene.
Ilva, where are you from ?
I was born in a small village near Stuttgart, Germany. I grew up with five older siblings in an idyllic natural environment in the country.
You then moved to Vienna. What did you do there ?
I studied Contemporary Dance Education at the Conservatory of Vienna.
I also did a few jobs as a model because designers or photographers directly asked me. When I arrived in Paris in september 2016 i immediately got a contract with City Models and consequently got my first modelling job at the Rick Owens showroom.
What were your first impressions of the city ?
It was my dream to go to Paris and experience life in a world different to the one I knew before.
I was kind of surprised by how the traffic mirrored the busy, bustling Parisian life and by the sheer size of the streets and boulevards, and at the same time I fell in love with all the details you can discover everywhere in the streets.
What projects are you currrently working on ?
I would love to walk the Rick Owens runway. And I want to include again my artistic side by creating performances, working as a dance coach, choreographer and conception consultant in my daily life.
I spent the past years of my life in an artistic milieu and I am surrounded by upcoming artists in fashion, music and dance.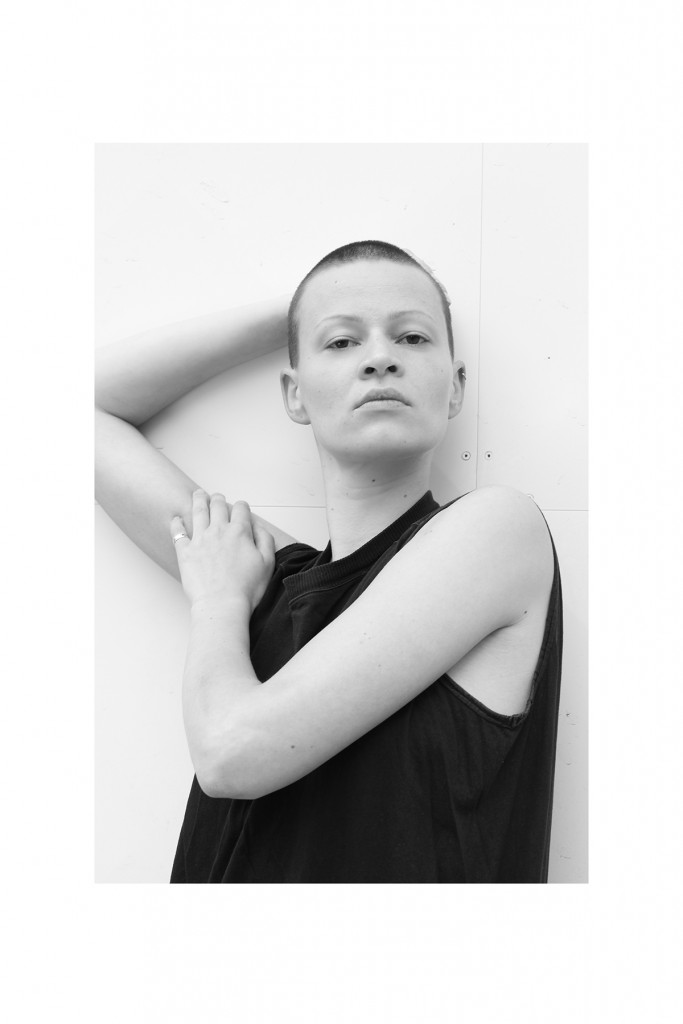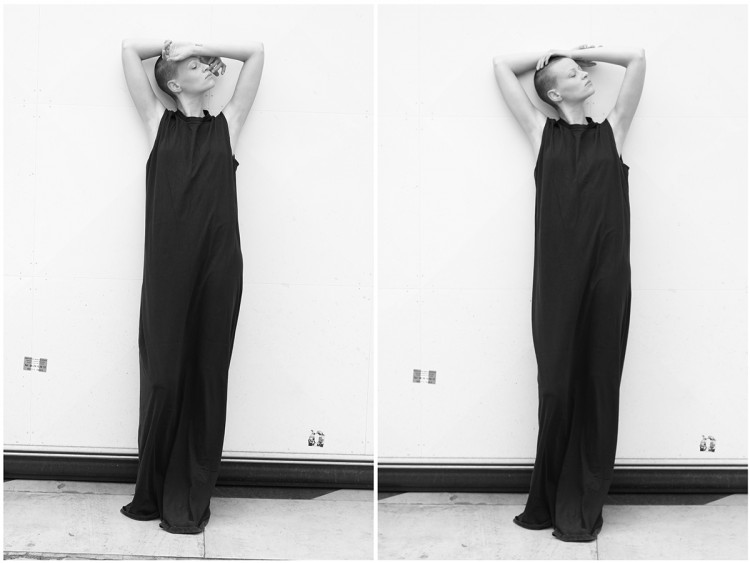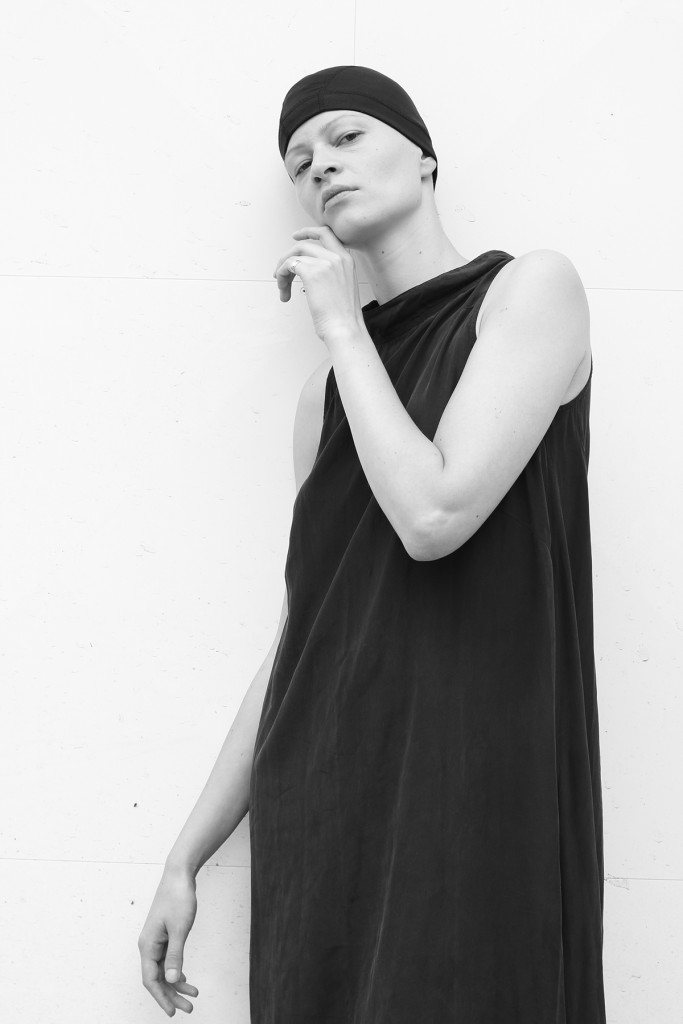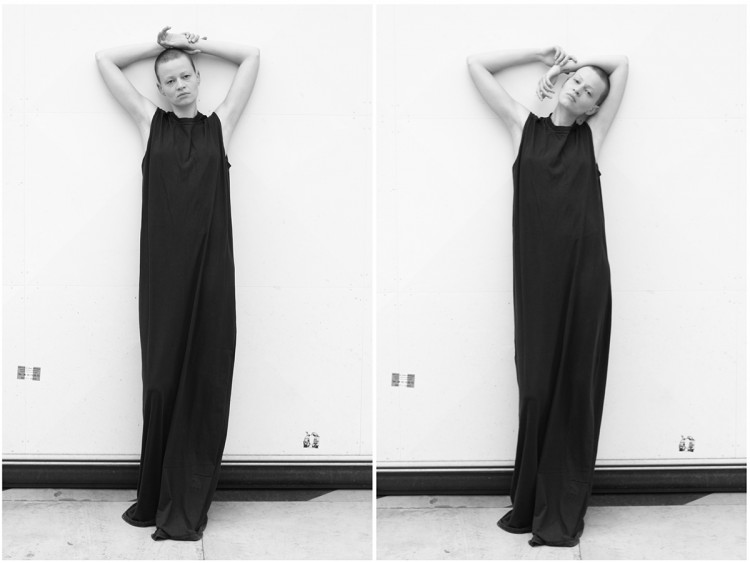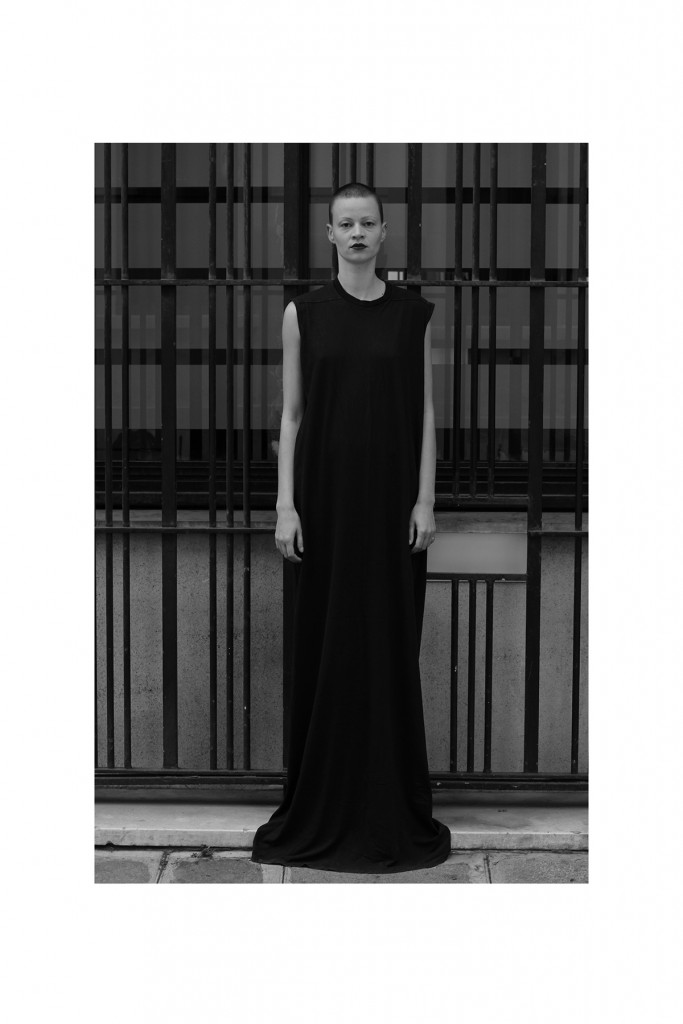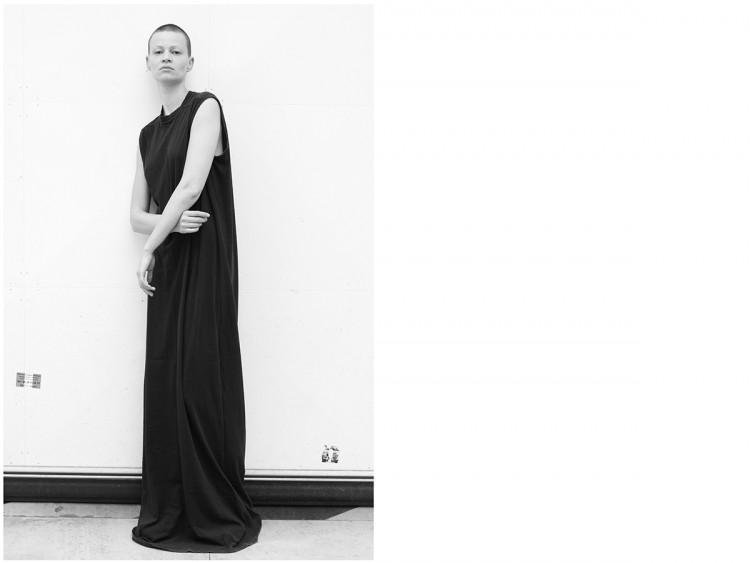 Interview & photography : Stephane Gaboué
Stylist : Frederic Vincent Colombo
Model : Ilva Kassner @citymodels
Dress by DRKSHDW Rick Owens